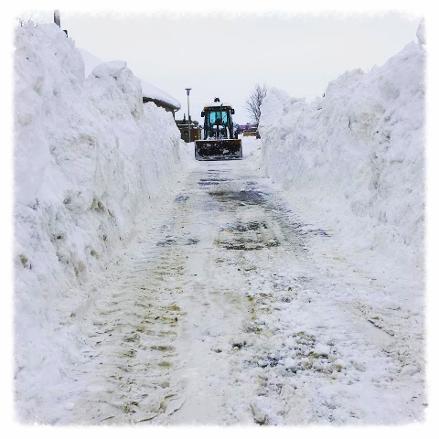 Our Snow Fleet is comprised of reliable late model year 4x4 trucks, and tractors, with experienced drivers.
CONTACT US TODAY FOR A QUOTATION FOR YOUR PROPERTY!!
PROMPT ~ EXPERIENCED ~ EFFICIENT

We provide snowplowing services for the winter season from November 15 to March 15, for both residential and commercial properties. Plowing is done following a snowfall of 2" or greater. We have two options to choose from:
SNOW PLAN ONE: PREPAID

Contract accepted and paid in full by November 15.
SNOW PLAN TWO: FOUR INSTALLMENTS
Contracted accepted and paid in FOUR installments that will be due on the first of the month beginning December 1 through to March 1.
ADDITIONAL SERVICES AVAILABLE:
Sidewalk Shoveling
Sand Box Rentals
Sand & Salt Applications
Loading, Removing and Disposal of Snow
Icemelter Applications to Sidewalks